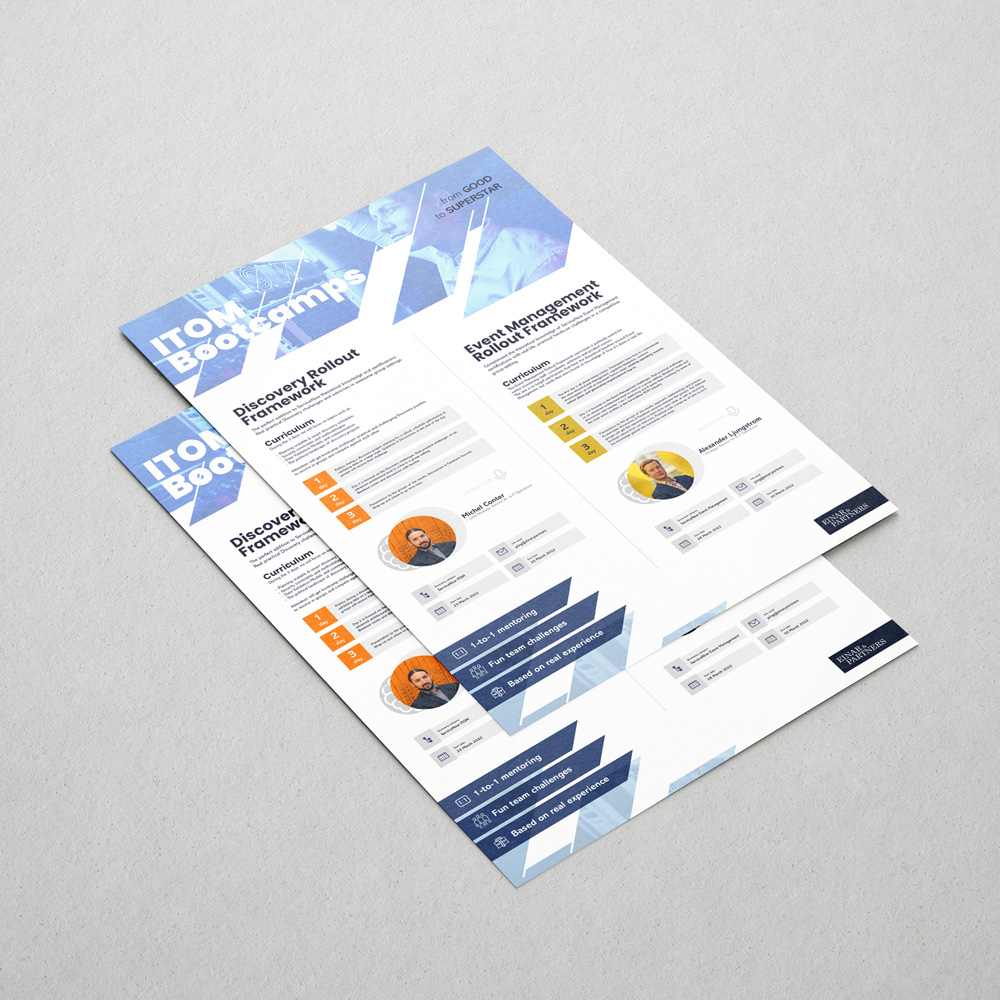 We worked with Einar & Partners on designing a flyer for their upcoming ITOM Bootcamp. The objective was to create a design that was modern, minimal, and clean, with a focus on the key information such as date, time, location, and program details. Our team utilized Adobe Illustrator and Photoshop to create a visually appealing design that incorporated the client's branding colors and imagery.
Our team designed the layout, typography, and imagery of the flyer, while also providing direction and guidance to ensure the final design aligned with the client's vision and goals.
Task
Create a modern and minimal flyer design for Einar & Partners ITOM Bootcamp
Let's Collaborate
Got a project?
Let us collaborate with you to create a unique and impactful brand that represents your business and resonates with your audience.