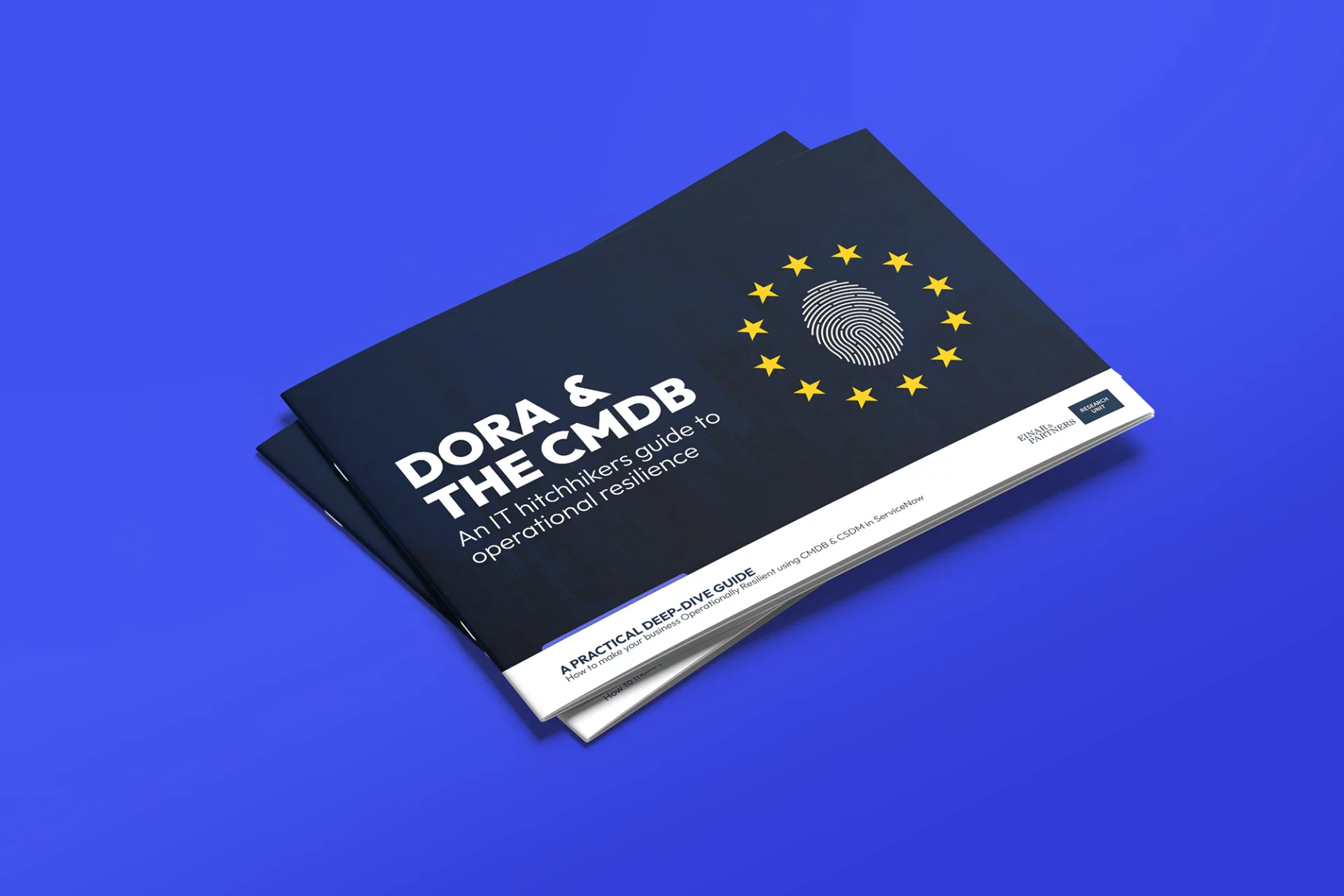 Objective and Goal:
Our mission was to craft a practical and comprehensive guidebook on DORA (Digital Operational Resilience Act) and Operational Resiliency, targeted at a diverse audience, including key decision-makers, consultants, enterprise architects, legal experts, ITOM SMEs, and professionals in the financial services sector. The European Union's regulatory framework, DORA, has a profound impact on this sector, making it a pivotal point of interest. With the looming deadline of January 17, 2025, our objective was to fast-track your understanding of DORA compliance and kick-start your journey.
Challenges:
Beyond the typical challenges of guidebook creation, our mission posed the unique challenge of transforming 6,000 words of content into a visually appealing, modern guidebook. We had to balance information with engagement, crafting a layout that is not only beautiful but also conveys trust and integrity. The task required us to distill complex information into an easily digestible format, ensuring that the guidebook remains interesting and accessible for all readers.
Results:
The outcome of our creative endeavor is a stunning 30-page guidebook, available for free download on our client's website. This guidebook is more than just text; it's a visual masterpiece. We incorporated captivating custom graphics and images, all meticulously designed using Adobe Illustrator and created with a vector-based approach. The whitepaper itself was meticulously crafted in Adobe InDesign, and the final result is a beautifully modern, PDF-format guidebook that effortlessly conveys the essence of DORA and Operational Resiliency. We invite you to explore the world of DORA with us through this captivating guidebook, which seamlessly blends creative design with insightful content.
Task
Craft a practical and comprehensive whitepaper on DORA
Strategy

Content Strategy

Design

Whitepaper Design

Client

Einar & Partners

Tags
Open Project