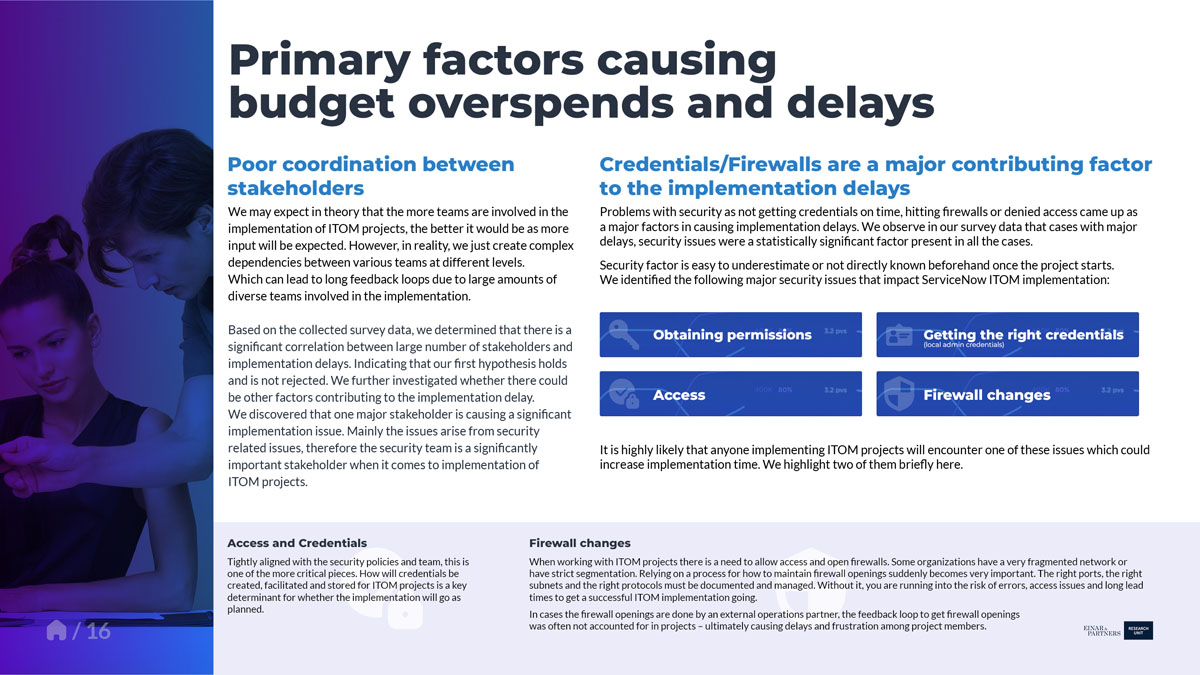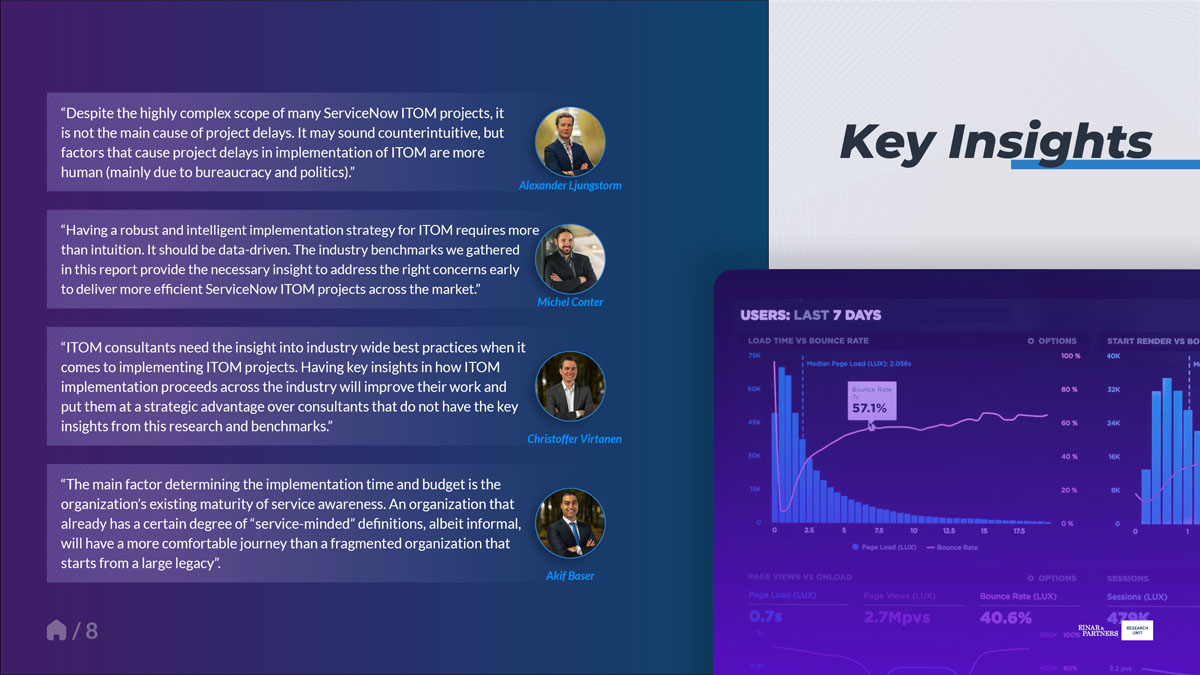 Over the course of three months, we worked closely with Einar and Partners to design a comprehensive "ITOM Benchmark Report" that would showcase their expertise in the industry. Our team focused on creating a visually engaging layout, choosing appropriate fonts and colors, and selecting images and graphics that complemented the content. We also worked closely with the client to ensure that the report accurately reflected their brand and messaging. The final result was a one-of-a-kind report that presented complex data in an easy-to-understand format, and provided valuable insights for Einar and Partners' clients.
Task
Design an informative and visually appealing "ITOM Benchmark Report" for Einar and Partners
Open Project
Let's Collaborate
Got a project?
Let us collaborate with you to create a unique and impactful brand that represents your business and resonates with your audience.